The Spine Surgery Clinics of Athens Medical Group are manned with highly specialized medical team, with long-lasting experience in the contemporary treatment of deformities, diseases, tumors and injuries of the entire spine, from the neck to the sacrum, covering all ages.
In collaboration with the medical specialties involved, our Spine Surgeons treat all conditions of the axial skeleton, both urgent and chronic, applying the most advanced minimally-invasive techniques, providing this way full-spectrum care from routine cervical and lumbar surgery to complex spinal reconstruction and revision surgeries.
Moreover, the European Interbalkan Medical Center is, according to Joimax GmbH (Germany), a Reference Center in SE Europe for training doctors in the method of transforaminal endoscopic discectomy  for the treatment of herniated intervertebral disc.
Support
Your medical expert
I will take care of all your medical travel needs and find the best specialists and clinics for you.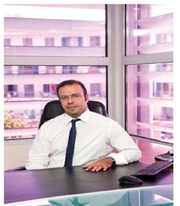 Stylianos Kapetanakis
Transforaminal Micro-discectomy
Orthopaedic and Spine Surgeon MD,FRCS,PhD
Priv. Consultant Spine Surgeon
Ass. Professor Medical School of Democritus University of Thrace
Director of South East Endoscopic Spinal Center in European Interbalkan Medical Hospital in Thessaloniki. During last year perfomed 150 transforaminal lumbar endoscopic discectomies with excellent results, and 250 spine procedures.